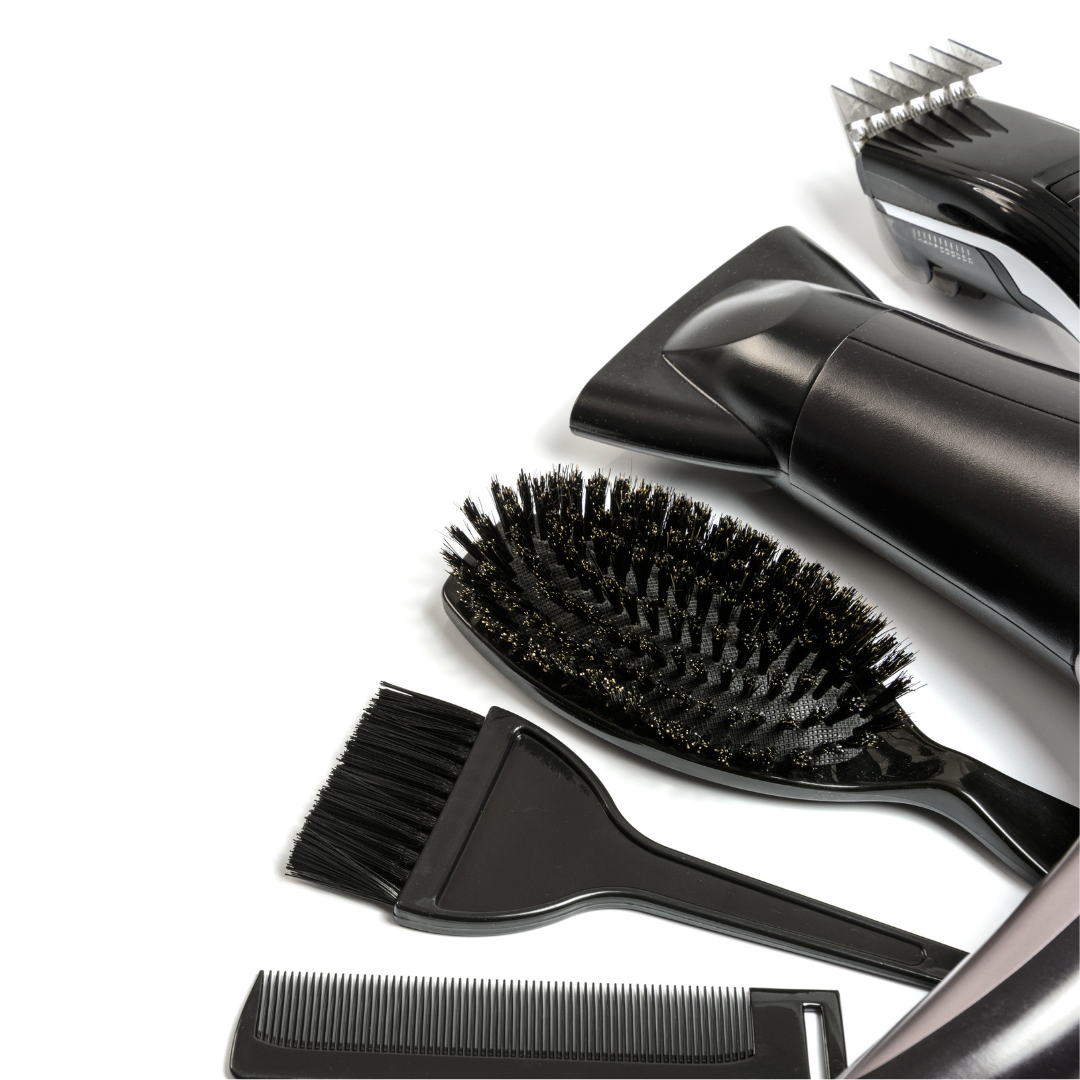 The Nairobi Professional line of hair care products has made exceptional breakthroughs for the hair stylist, the barber and the hair care industry as a whole. Breakthroughs which include development of a moisture replenishing and conditioning relaxer system, a therapeutic dandruff system and a semi-color system, just to name a few! Nairobi Professional Hair Care Products are manufactured with the professional and their clients in mind. Each product is tested numerous times by hair care professionals before it is manufactured, added to the Nairobi product line, and given the Nairobi stamp of approval.
We proudly use:
Nairobi Replenishing Hair Relaxer Plus Formula for coarse to resistant hair
Nairobi Pamper Hair Relaxer
Indulge your natural or relaxed tresses in the hydrating care of honey and almond, and the strengthening properties of aloe and lanolin.  The relaxer formulation in this forté is enriched with time released emollients, which infuses your hair with bursts of moisture and strength.  Easily comb through and style naturally curly textures, or transition those same textures into lasting straight styles that flow with undeniable body and shine.  The finishing touches are what stand apart.
After all, the decadence is in the details.
Naked By Essations

Naked Sensitive Scalp
The ONLY relaxer system for stronger, healthier hair, FiberGuard retains more of the hair's natural tensile strength compared to conventional relaxer systems.
We proudly use:
Affirm FiberGuard Crème Relaxer conditions the hair before, during and after chemical processing.
Affirm FiberGuard® Sensitive Scalp Crème Relaxer is a multi-patented, four-step system which preserves up to 40% more of the hair's strength compared to conventional relaxers.
Affirm Sensitive Scalp Relaxer
Affirm Conditioning Relaxer
Affirm Sensitive Scalp Relaxer
Our beloved original Butter Blend Relaxer is back, and better than ever! Transform texture for healthy-looking, touchable hair with the Original Butter Blend Relaxer System:
Moisturizing blend of shea butter, cocoa butter and honey
Provides straightening, conditioning and scalp comfort
Texture versatility with trusted, consistent results
Perfect for Straight to Zig-Zag coiled hair
We proudly use:
Mizani Butter Blend Relaxer
Mizani Butter Blend Sensitive Scalp